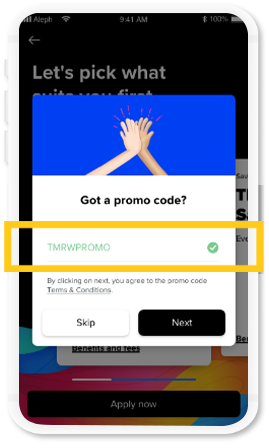 Look out for a pop-up with the referral code when you click "Apply Now".

If there is no referral code, please close the app and click the referral link from your friend again. The referral code should now appear on this screen.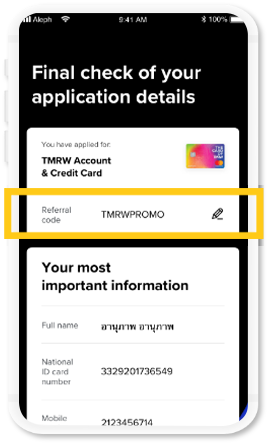 Your referral code should also appear when you do a final check of your application.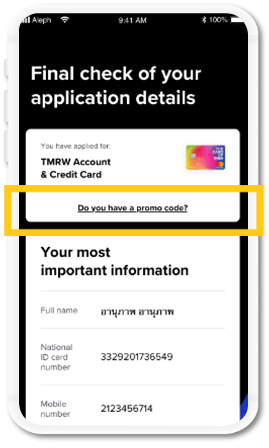 If you don't see the referral code on either screen, don't worry! Just click this button and enter the referral code from your friend's message in the next screen.